Camping by the sea at Trévou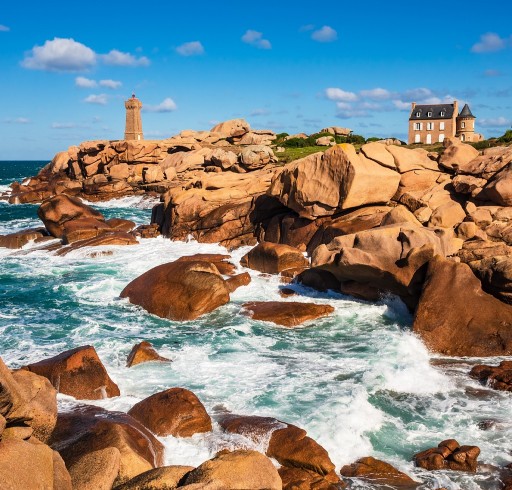 The seaside at 50 meters from the campsite
Brittany! The Côtes d'Armor!" Just naming it conjures up the sea, the great sandy beaches, the seagulls, the cliffs and islands, the long days of light and the sunsets that thrill in the late evening!
And that's the advantage of staying at camping Le Mat in Brittany! You'll have all this just 50 metres from the campsite entrance! Plus, you'll have miles of coastline to explore on foot, by car or by bike.
Characteristic places and typical Breton villages are close to Trévou-Tréguignec. Back at the Brittany campsite in your rental, admire the sunset and return to the comfort of your mobile home, motorhome, caravan or tent.
The most beautiful beaches around the campsite
Brittany is all about nature, the sea, the coast as well as beaches and cliffs! In Trevou-Treguignec, we have beautiful beaches for all tastes! The magnificent fine sandy beach of Trestel (50 metres from the campsite) has been awarded the Pavillon Bleu since 2015! Few beaches can claim this distinction!
Hundreds of metres of beach offer space for many outdoor activities to get some fresh air in the sun. You can make sandcastles, sunbathe, play ball, or do sports between land and sea such as jogging, longe-cote, kitesurfing, surfing, kayaking, stand-up paddle … Find other activities to practice in Trestel, and the beach will welcome you!
Leaving Port Le Goff behind, you will come across the plage aux Choux, a quiet little spot. To the right of the baie de Trestel, you will discover two little gems set in the Breton coast, the plage de Poulpry and the plage du Royau: two strips of sand surrounded by nature! Walking a little further along the path, between coast and wetlands, you will discover the dune beach.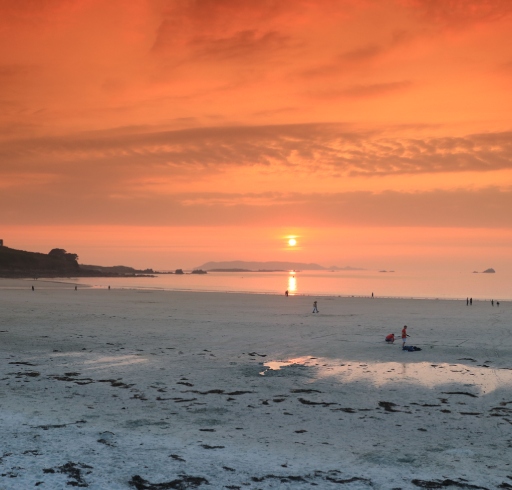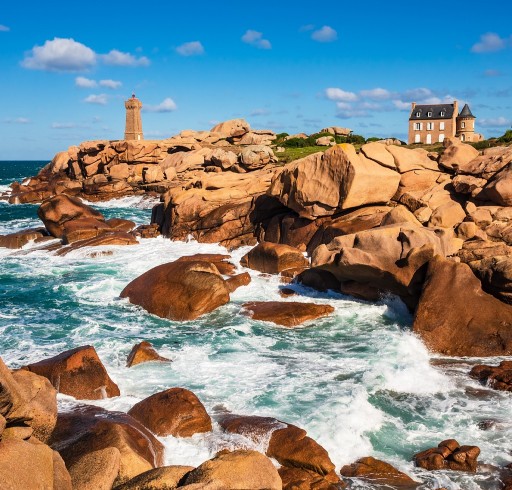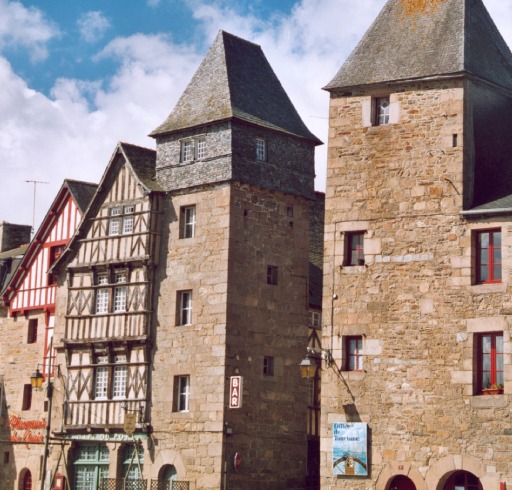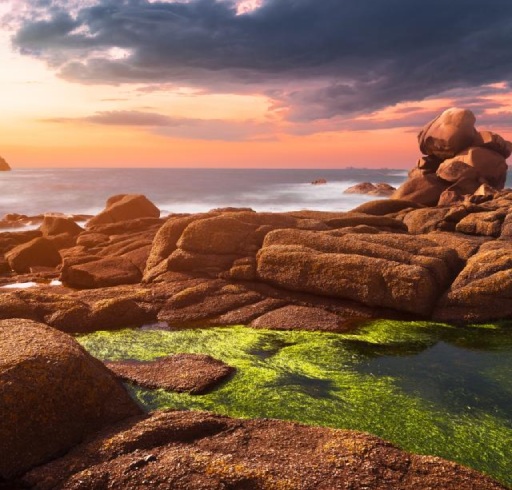 Fishing around the campsite
Fishing on foot is fun, outdoor and … free! However, it is a regulated and restricted fishery. It is therefore important to know what you are fishing for, to avoid unpleasant consequences for your health and your wallet (fines)! Our advice is to be well informed before going fishing. Here in Brittany, and particularly on the Côte de Granit Rose, we have a lot of places to fish on foot, clams, whelks, razor clams, cockles … but, as with mushrooms, the fishermen are very jealous of their places!
Tip: make friends with campers who have experience of fishing on foot, especially residents and regulars! Remember you can't fish for everything, check sizes and always be safe: beware of tides! The tide comes in quickly, always check the times and watch your watch!
Have fun!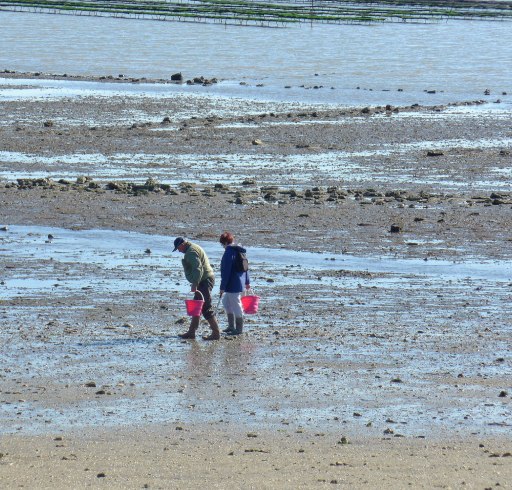 Discover the services of the campsite