Rent a pitch in Trévou

Comfortable pitches in Trévou-Tréguignec
Our pitches are a small, well-kept green oasis, with a beautiful green lawn bordered by hedges. Some pitches are in the sun and some in the shade, to suit the needs of each camper. All our pitches are equipped with electricity (16 Amp). It is recommended to use an extension cord with a European plug.
For those who wish, we have some pitches which, in addition to electricity, have a water connection and a sewage connection and free wifi. For your comfort, you have at your disposal our new sanitary blocks, practical, comfortable and always clean.
Unhook your caravan, park your motorhome, pitch your tent and breathe in the fresh air of Brittany! Breathe in the fragrance of the open air! Whatever your vehicle, we can accommodate you: from the small Eriba caravan to the spacious Concorde, from the fully equipped van to the super motorhome, Chausson, Hymer, Pilote, Fendt … they all stay comfortably at Le Mat campsite!
Barbecuing is allowed.
We ask our fellow campers to use mats that allow the grass to breathe and to preserve the quality and condition of the lawn as much as possible, thank you.
Charging electric cars is absolutely forbidden.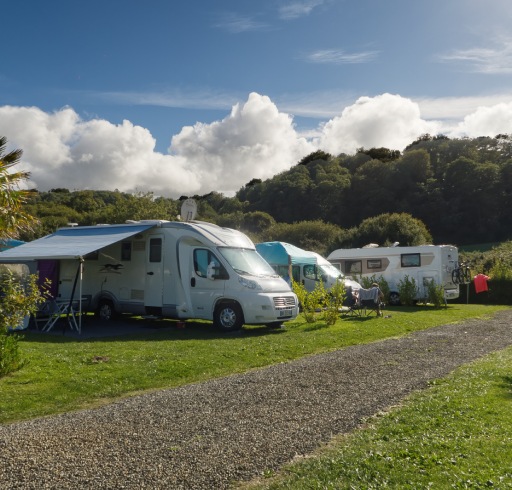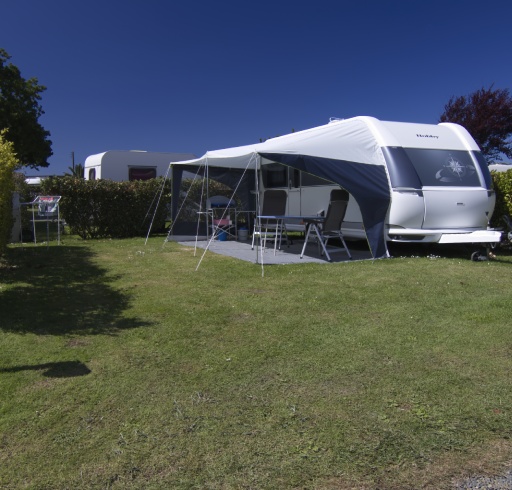 Location with trees in Côtes-d'Armor
Our comfortable pitches are all separated by neatly trimmed hedges and the green lawn is lined with little white daisies! Some pitches are shaded by plane trees or large oak trees, but all allow sun and light to illuminate your holiday. We remind you that all pitches are equipped with a 16 amp electrical connection. So don't forget to bring your own extension cord with a European plug. If you prefer a shaded pitch, we recommend that you contact our reception by e-mail or telephone: e-mail lemat@campinglemat.com, Tel + 33 (0)2 96 23 71 52.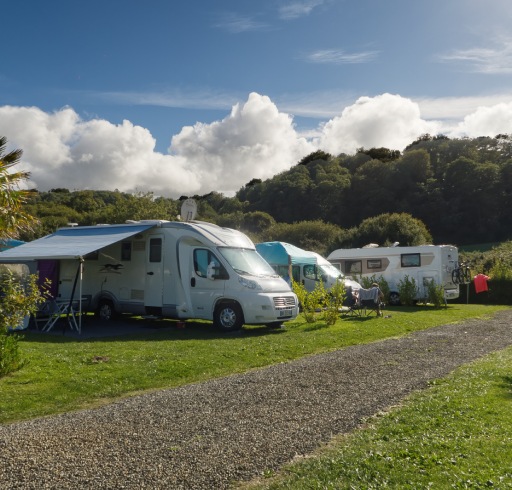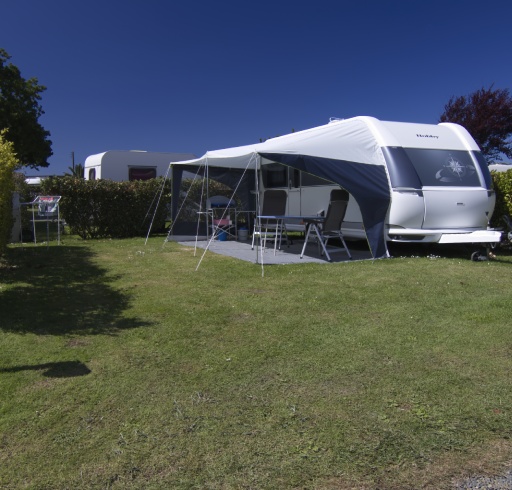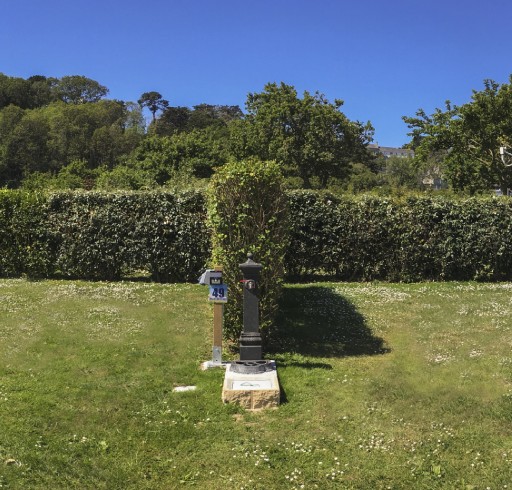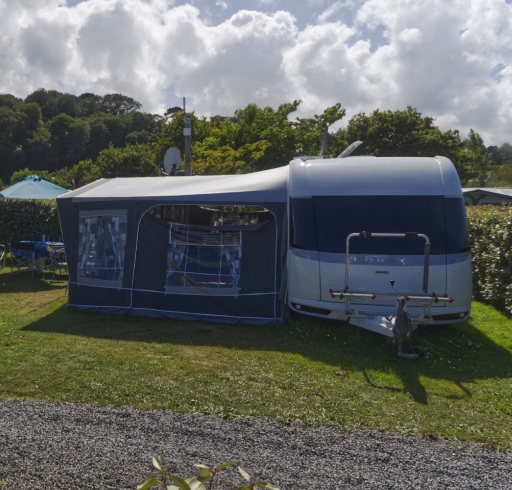 Different location models
Comfort Package (1 tent, caravan or motorhome / 1 car / 16A electricity)
Discover our comfort package!
2 people, 1 tent or caravan or motorhome, 1 car, electricity.
Privilege Package (16 A – water – drain – free wifi) 100 m²
For a comfortable and practical stay in a 100 m² pitch, in a motorhome, caravan or tent; electricity (16Amp), water connection, waste water connection, free wifi.
Our pitches at camping Le Mat are well delimited by hedges and are equipped with electric hook-up points.
To make you enjoy even more comfort our campsite offers mobil-homes for rent at the best quality/price ratio in Brittany.